Homes in

South

Forsyth

High School District
"Quality Learning and Superior Performance for All"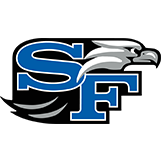 South Forsyth High School Website
South Forsyth High School Facebook Page
Phone Number: 770-781-2264
Address: 585 Peachtree Parkway, Cumming, GA 30041

About South Forsyth High School...
South Forsyth High School is a 10-acre campus in southern Forsyth county, about 40 minutes north of Atlanta focused on providing a world-class education for the 21st century learner.
Opened as an official high school in 1990, South Forsyth High originally operated as South Forsyth Junior High. The building later received a middle school addition, which allowed the high school to operate separately. A new South Forsyth Middle was built on other property in 1998, which allowed South Forsyth High to have its own campus. Additionally, students were moved to South Forsyth High from Forsyth County High, which was over student capacity. Mr. Mike Weaver was the school's first principal. Since its opening, the school has received numerous renovations and additions. Renovations began in the 15-16 school year to improve existing facilities and add new classrooms and a new gym (see this video made while construction was in progress), and all of these new facilities and improvements will be online in the 16-17 school year. Read More...
With over 3200 students, over 200 faculty, staff and administrators, and over 130 classrooms in 8 buildings, it is a thriving, bustling community of teachers, learners, athletes, performers, and achievers!
Past and present principals include Mike Weaver, Scott Smith, Art Wheaton, Brenda Colby, Richard Gill, Gary Davison, Jason Branch, Jeff Cheney, and Laura Wilson.