Homes in

Cumming

Elementary School District
"Quality Learning and Superior Performance for All"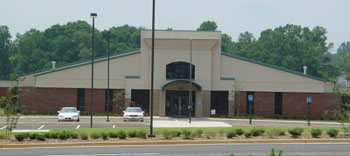 Cumming Elementary School Website
Cumming Elementary School Facebook Page
Phone Number: 770-887-7749
Address: 540 Dahlonega Street, Cumming, GA 30040

About Cumming Elementary School…
Cumming Elementary has occupied several locations, beginning with the old high school building located at 101 School Street, now the site of the Cumming Playhouse. It next moved to 136 Elm Street, the current Almond C. Hill Educational Center, in 1961 where Mr. Dwight Pulliam served as principal. In 2002 Cumming Elementary moved to its current and permanent location on Dahlonega Street. The school is named after Cumming, the county seat of Forsyth County. The area was first inhabited by the Cherokee Indians in 1755 and in 1830 experienced a gold rush that led to the development of new business. Read More...