Homes in

Coal Mountain

Elementary School District
"Quality Learning and Superior Performance for All"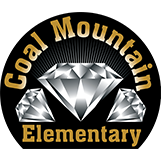 Coal Mountain Elementary School Website
Coal Mountain Elementary School Facebook Page
Phone Number: 770-887-7705
Address: 3455 Coal Mtn. Dr., Cumming, GA 30028

About Coal Mountain Elementary School…
Coal Mountain Elementary opened in 1981 to house kindergarten through sixth grade students. This new school replaced the Coal Mountain School that was closed in 1955. Both schools are located along Highway 369, the former Old Federal Road, which as an east-west connector was the earliest postal route west of the Chattahoochee. Though there are no reported findings of coal reserves in the area, the Coal Mountain location did receive its name from an early resident that claimed the land was rich with coal to encourage more development in the area. Mr. Steve Benson served as the new school's first principal. Since its opening it has received three additions and renovations to its campus.
At Coal Mountain Elementary, We believe that we are each responsible for every child. Our mission is to empower young minds for a bright future. Our goal is to create and foster critical thinkers who are risk takers, tenacious in their learning, and set high goals, while accepting responsibility for their own learning and life choices.We believe the outcome of these efforts will make it possible for the FCS Learner Profile to becomes a reality for all students.